How Net10 Pay as You Go Works
The Prepaid model that Net10 uses is the
Cost per Minute
structure. You purchase minutes and at the same time you will get a service period to use those minutes. .
To start with you will buy a Net10 and a Net10 Card. You can only use a Net10 for Net10 prepaid service, you cannot use a Verizon, At&t, T-Mobile, Alltel, Net10 or any other phone with Net10 Service. The Net10 SIM card will not work in any other phone either.
The New Straight Talk Samsung R451C from Walmart, Verizon and Tracfone is a Hit.
Straight Talk Prepaid Wireless Review
For comparison by 2005, just one out of every ten households had eliminated their lines. The move to cellular phones is expanding.
How to Activate your Net10 Prepaid Phone
You will
Activate
the phone by calling Net10 on a land line or by using the web.
You will have to key in some numbers into your phone and then it is active. It is really easy For the system to activate your phone can take 10 minute to a couple of hours.
Adding a Net10 Minute card is even easier. You can add Net10 cards directly from the phone or from the Net10 website. You will add the 15 digit PIN code into your phone.
I have gotten a lot of extra minutes on my Net10s by using Bonus Codes. Net10 Bonus codes are a five digit number that will increase the number of minutes you get when you are adding a card to your Net10 phone or buying a new phone.. Check out the
Net10 Bonus Codes.
Net10 Prepaid Wireless Service Time
Most Net10 cards will put 30 service days onto your phone for each $15 you spend along with ten minutes per dollar spent. If you do not have service time left on your phone it will not work even if you have minutes left.. The End of Service Date normally flashes on the screen of your Net10 phone all the time. You can also check your service end date and the number of minutes you have left in the Prepaid Menu on your Net10 phone. hwnet10wrks
Buying Net10 Minutes
For the Best Deal and phone Selection go to Net10.com.
When you buy from the Net10 website put in this code as you are making a phone purchase to save a little extra money.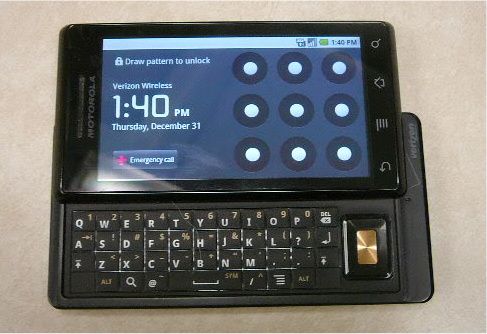 Motorola Droid from Verizon
Net10 Service Time and Minutes Roll Over
Activation time and your Minute Balance will both be added to your current balance when you add a new card. Let's say you have 60 days and 20 units left on your phone. Add a 300 minute 60 day card and you will end up with 120 days(60+60) and 320 minutes (20+300).
Here is a great article on
How does Net10 Work?
Cricket Wireless is one of the fastest growing Prepaid Cell Phone companies. The
Unlimited Cricket Wireless plans
are great if they are available in your area.
Text messaging has become very popular with both kids and Adults what does
Tracfone Text Messaging
cost?